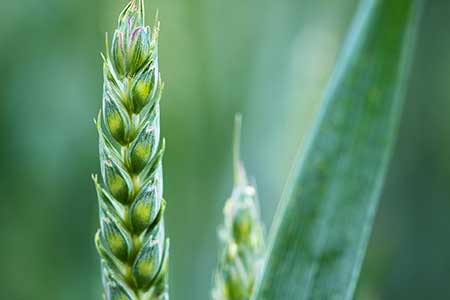 Farmhill Agri Services is a small agri merchants business in Rathangan, Co Kildare founded in 1992 by Liam Nugent and Benny Mullally.
Liam was born and raised in Edenderry, Co Offaly where he was educated in St Mary's Secondary School until Leaving Cert level. He continued his education in University College Dublin where he graduated with a Bachelor of Agricultural Science Honours Degree. Upon completing his degree, Liam commenced employment as a Technical Sales Rep in Willams Waller in Rathangan with responsibility over the Mullingar/Edenderry area until undertaking a Managerial role from 1989-1992.
In 1992, Liam left Williams Waller to found Farmhill Agri services with Benny Mullally as joint owner/manager with Sales/Technical responsibilities. In 2008, Liam took over as owner upon Benny's retirement.
Liam has continued his education throughout his career and also holds a DIP in EIA/SEA (UCD), REPs/Glas Planner Qualification, P.A (Pesticide Adviser) under the SUD and Basis Qualified for Pesticide and Nutrient Management and continues to practice his knowledge everyday with over 30years of quality experience in agricultural/advisory sales.
Fellow Team Member Ed Cooper, was brought up on a family farm. He went on to study in Harper Adams University in England in the year 1999 – 2003 and graduated with a BSc (Hons) in Agri & Crop Management. Upon graduation, he commenced employment on a large scale Arable Farm in the UK until 2004 when he gained employment as a Senior Field Trials Officer, supervising a range of agronomy trials, with 'The Arable Group UK' in Bedfordshire until 2006. (T.A.G)
Ed then returned to Ireland in 2006 and has continued his agri career with Farmhill Agri as a Technical Sales Advisor whilst also running his own farm.